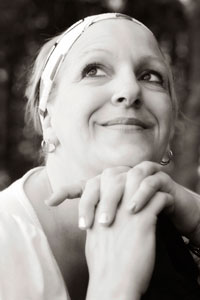 This week I read about a very inspirational woman. Her name is Barbara Knickerbocker-Beskind and she is 91 years old. Her life story is amazing (please Google and read more about her!) which has led her to working in her 'dream job' as an advisor for a design firm, where she helps them to design products and services for the elderly and vision impaired.
When you read Barbara's life story, you will notice that she has never stopped learning. She has said that 'I tried to retire five times' and eventually went back to school to train as an artist (which has helped now in drawing her inventions). She has never been willing to accept a traditional notion of work, and found ways to keep learning and doing what she loved to do (which has always centred around problem-solving and inventing).
I loved reading about Barbara's confidence in herself and her abilities. When she saw a story on TV about the design firm that she has now worked at for the past two years, she didn't just ponder how nice it would be to work there. She said "I have a unique kind of life experience and designing skills - I could be of value to their firm". What an amazing attitude at age 89! Even her inability to use computers (because she has macular degeneration) didn't deter her – she simply sent them a typed letter in the mail and told them what she could do for them.
Barbara has always had a willingness to make things happen, without the need for perfection or a 'glamourous' end product. If you read articles about her, you will likely see examples of some very simple solutions that she has devised (for friends and her workplace) that most of us would never have conceived because we are searching for the 'perfect' solution.
Barbara's tenacity and quiet confidence has been the key to the satisfaction she has gained in her life. It has resulted in not only her own happiness, but has enabled her to bring comfort and assistance to those around her. What a legacy!
---
Michelle Grice writes a weekly column for business women in The Western Weekender