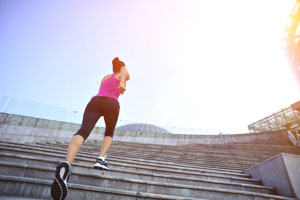 Although many would argue that there is still a long way to go before we see true equality for women, it does pay to look back at what some trailblazing women have done. It makes us realise how far we have come and what amazing strength they had and sacrifice these women made. For women in business, this 'trailblazing' has given modern women much more scope and freedom to pursue their entrepreneurial dreams.
Edith Cowan is one such woman, a face you would be familiar with on our $50 note. She was a politician and the first woman elected to an Australian parliament. But more importantly for the general female population, she was instrumental in gaining voting rights for women. She was a staunch advocate for children's rights, campaigning for the establishment of children's courts, as well as many other political achievements. I am certain that she would have had many detractors and that every career move she made was met with opposition, but she pressed forward regardless.
Maude Bonney is someone you may not have heard of. She was an aviator in the 1930's, who learned to fly secretly (but had a husband who championed her by buying her a plane when he found out!). What is awesome about Maude is that she didn't try to change other people's perceptions first before she sought to pursue her dream. She just found ways to do without everyone knowing and then went on to set many aviation records, including the first person to fly from Australia to South Africa in 1937.
A more recent trailblazer is Quentin Bryce, who became Australia's first female Governor-General. She originally studied Arts & Law and became the first female member of the law faculty at the University of Queensland. She has been involved in, and founded, a number of women's advocacy groups and seems to have done all this with grace and quiet determination.
So if there are days where you feel like you are breaking new ground and getting there slowly, think back on these women who have gone before us. We have a rich legacy of trailblazing women in Australia who can encourage us to keep going.
---
Michelle Grice writes a weekly column for business women in The Western Weekender