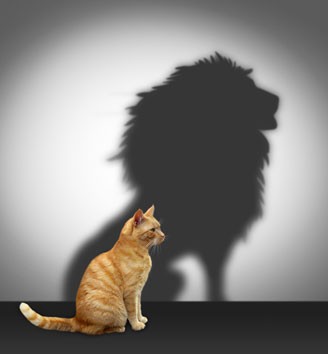 The poet Maya Angelou once said 'Courage is the most important of all the virtues, because without courage you can't practice any other virtue consistently.'
What do you think about this statement? Is it true for you?
I've been thinking about Maya's quote this week in relation to being a woman in business and have to say I agree with her. Courage seems to underpin so many aspects, including the following:
Risk taking: in order to take risks we need courage and belief in our self and our goals
Excellent customer service: to respond appropriately and effectively to customers in the face of complaints or situations that need to be resolved takes tremendous courage.
Receiving feedback/criticism: it takes a lot of courage to receive feedback and even more courage to actively seek it!
Setting goals: it takes courage to think big and plan to be more successful than you are now.
Even on a day to day basis, women in business are being courageous. No matter what stage your business is at, 'turning up' each day is an act of courage. Operating a business is hard work! It takes courage to remain focused, to motivate your staff, to meet the needs of your clients.
It takes courage to know when to say 'no' and when to change direction. It takes courage to make decisions you know are good for you and your business, even when others around you disagree.
So be encouraged: you are already courageous even on the days you don't feel like you are. Your success as a business woman is so much more about the journey than the destination and it's the steps on the journey that show your courage. I'll leave you with this quote from Nelson Mandela: "I learned that courage was not the absence of fear, but the triumph over it. The brave man is not he who does not feel afraid, but he who conquers that fear."